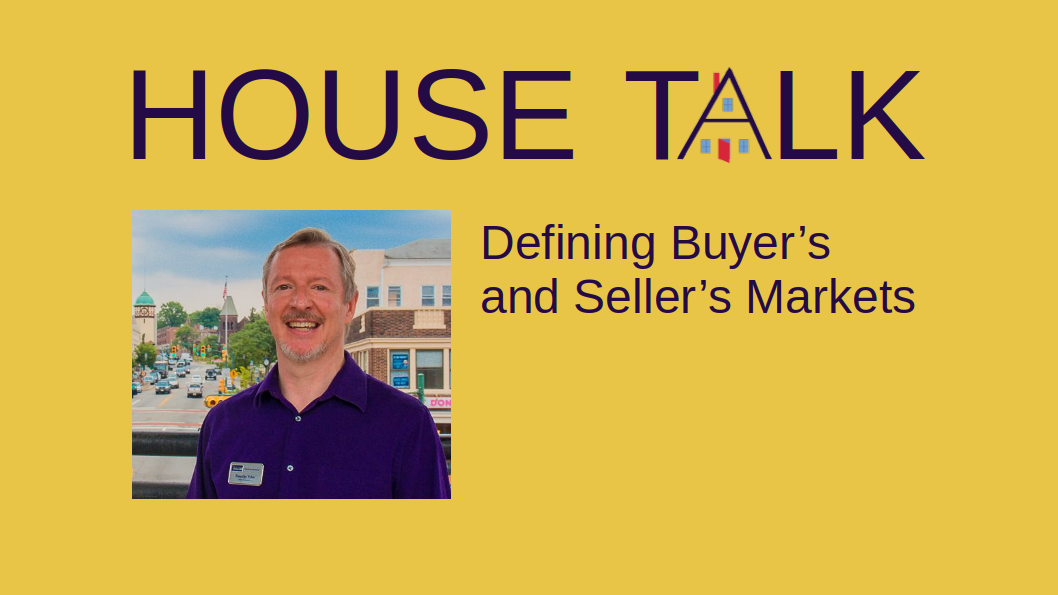 Are we still in a seller's market?
Or are we now in a buyer's market?
How can I tell?
In this episode of HOUSE TALK I define buyer's and seller's markets, and what each party can expect in terms of negotiating power in each market. Learn how Days on Market is the metric we use to determine whether we are in a Buyer's Market, a Seller's Market, or Balanced Market.