Selling Tips
How I Can Help You Sell a Home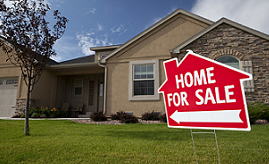 Helping find a buyer for your home is only one facet of a real estate professional's job. There are many more aspects including explaining the basic real estate practices and principles and all the related paperwork, Performing a Comparative Market Analysis (CMA) to help determine your home's value, helping to prepare your home for sale, listing your home, marketing your home, keeping you informed throughout the process. When the sale begins, it's important to work with someone who will assist you with the paperwork, negotiate on your behalf, make sure deadlines are met, and work with the escrow company.
By working with me, you will:
Be more likely to realize the highest return on the sale of your home
Reduce the number of days your home is on the market
Become familiar with all the terms, processes and paperwork involved in selling your home
Have confidence that your home will enjoy exposure to more buyers and agents with qualified buyers
Receive regularly updated market information that will enable you to make informed decisions
Have a skilled negotiator working on your behalf
Have peace of mind knowing that all the details of your sale are being handled properly by a licensed and trained professional
RealVitalize
If your home could benefit from a few updates or repairs to achieve a maximum sale price, or sell more quickly, the RealVitalize program can help you make those changes before putting your home on the market.
Visit www.realvitalize.com to learn more about how the RealVitalize program can help you find qualified contractors and pay for repairs out of the proceeds of your sale.*
* Restrictions apply. Seller must pay for work upon earlier of closing, listing no longer being in effect, or 12 months after completion of first job. If settlement proceeds are insufficient to cover the RealVitalize project costs, seller must pay the balance within 15 days after closing.