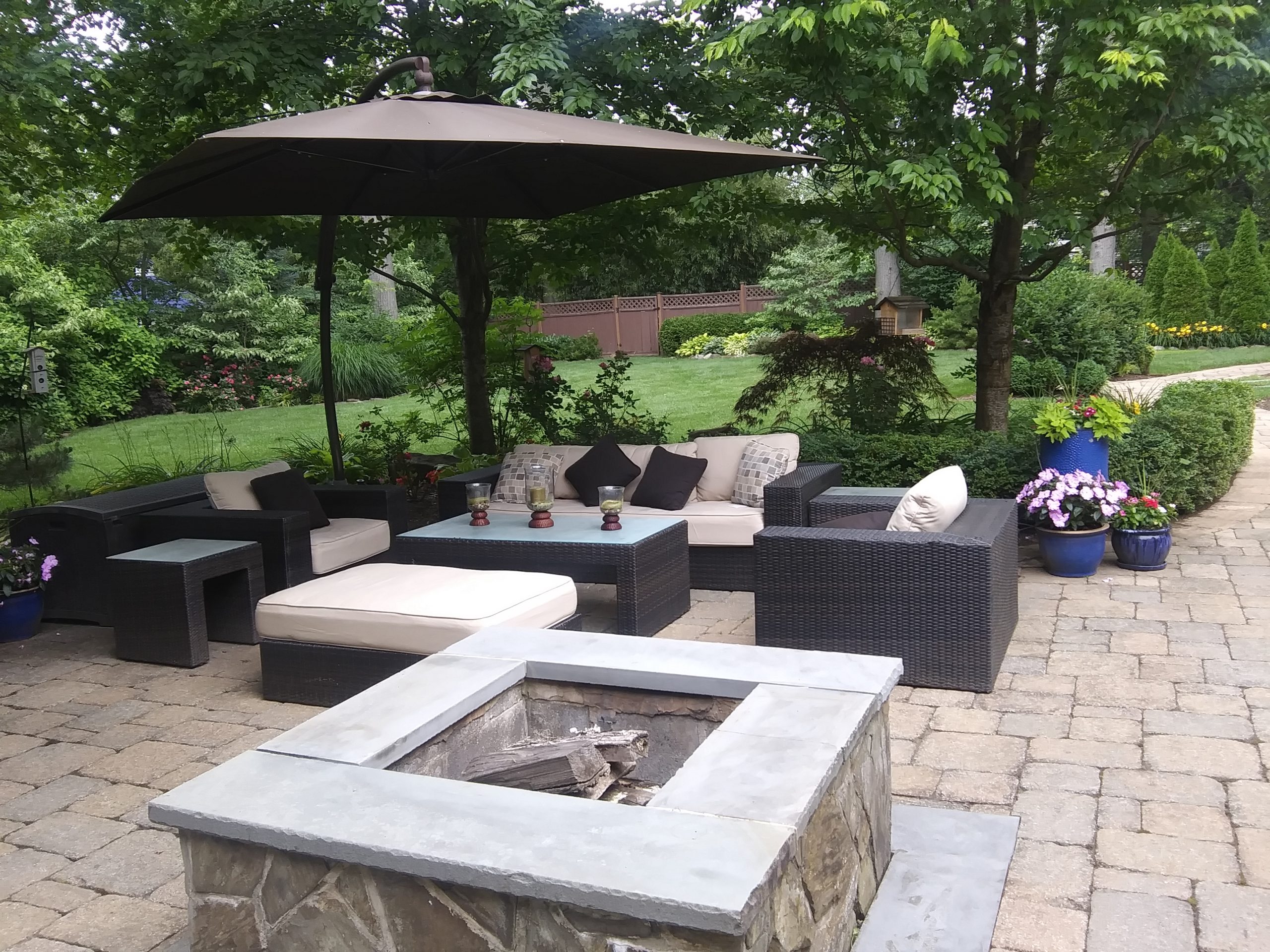 For some people, homes are about how many bedrooms and bathrooms. For others its about granite countertops and stainless steel appliances in the kitchen. But for some people its more about the outside of the house than the inside.
If you are the type who loves having friends and neighbors over, commanding the grill, entertaining in the great outdoors, the backyard may be the most important item on your must-have list. And not just any backyard, but one with a deck, a patio, maybe even a pool. Here are a few considerations are you look for a new home, or look to transform your current backyard into your dream home:
The Outdoor Kitchen
For some, a standard metal gas grill just doesn't cut it. Whether its a flagstone island with inbuilt grill, or a cabana with a built in bar (with refrigerator), or a wood-fired brick oven, there is almost no kitchen appliance that can't be built outdoors. There are modular systems that you can assemble, or you can spend money on custom-built kitchens that cost as much or more than your indoor kitchen. But then, if you spend the bulk of your summer outside or all your weekends entertaining your friends and family, that might well be worth the investment. Adding a great dining area on a paver patio, with a firepit or a pergola will make your home feel as big as all outdoors!
The Green Thumb Garden
If gardening is your thing, perhaps a garden path lined with raised beds will create the perfect oasis. Raised bed can help make gardening less hard on your knees and back. A vertical garden can be a great way to make maximum use of a smaller yard, or bring your garden to your deck. You could even combine a vertical garden with your outdoor kitchen!
The Three Season Room
If you love a cookout, but not the bugs, or wish to enjoy a fresh breeze even when its too rainy to eat outdoors, a three-season room may be the answer.  A screened-in porch allows you to enjoy the best of the great outdoors but escape the rain, bugs and even the heat of the midday sun. You can even find systems that allow for swapping out screens for Plexiglas windows to extend your outdoor fun into the spring and fall.
Serenity Pools
For some, a swimming pool is a must. For others, a pool may be too much work, or with small children, too much hazard.  But a water feature like a koi pond or a small waterfall and pond may create a cool, serene environment with less risk or maintenance. 
Bonus: Add this simple recipe to your next backyard barbecue

Here's a simple recipe you can add to your next summer barbecue:
Zesty Bean Salad
Ingredients
1 15.5oz can Small Red Beans washed and well drained
1 15.5oz can White Beans (Cannellini) washed and well drained
1 15oz can Black Beans washed and well drained
1 7oz can White Shoepeg Corn drained
1 10oz can Diced Tomatoes and Green Chilis well drained
(Optional) 1 4oz can Diced Green Chilis (if you like your salad a little zestier)
1 Bottle Vinaigrette Dressing
Drain and wash all beans.  Drain well.  Combine with drained corn.  Drain diced tomatoes and green chilis well, add to bean mixture and stir thoroughly.  Cover with vinaigrette and let chill for 8 hours or overnight.